What's the greatest goal ever scored?
Is it James Rodriguez's volley goal in 2014? Mario Götze's strike in the FIFA World Cup™ final against Argentina? Or Diego Maradona's legendary solo against England in 1986? All of these goals have earned their place in the history books. But for us, there's a much bigger goal.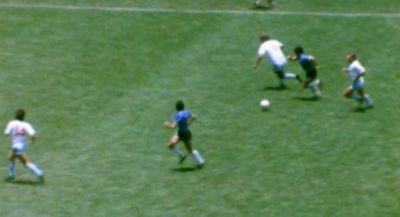 A united world for sustainability.
At Hyundai, we are facing one of the biggest challenges every day – we are committed to taking care of the world for future generations. This is a challenge that will not be solved overnight and not by a single player alone. So, it is more important than ever for us all to unify and stand together. With our "Goal of the Century" initiative, we are using the power of football to encourage everyone to come together to score one big goal – to create a united world for sustainability.
The future of our planet.

For us, sustainability means more than just making a greener tomorrow. It means thinking about the future of our planet. Creating bonds, ecosystems and technologies that have the power to survive the passing of time. It's only when we stand and act together for a better and healthy future, that we can genuinely achieve our vision of "Progress for Humanity".
Carbon neutral by 2045.

As a mobility solution provider, we feel a strong sense of responsibility for this. With our goal to become carbon neutral by 2045, we are contributing to the creation of a more sustainable planet by reducing carbon at all stages of production and operation. For us, tomorrow starts today.
We're in this together.

This is what we want to achieve with our "Goal of the Century" initiative. We want to inspire. Every day. Provide food for thought. And show that each of us can contribute to a bright future for all by using the connective and universal power of football. We believe that each and every one of us can do our part to make the world a better place.
Football has the power to move people.
There is no sport in the world that has a greater influence, reaches more people, crosses more borders, and overcomes more social differences than football. As a long-term partner of different football clubs and major events, we have experienced the enormous impact of football over the years. Football has the power to move and engage people all over the world, to unite them and bring them together for one big goal. Because the best goals are those which we score together.
Team Century
Celebrities for the Goal of the Century.
We have brought together a team of committed personalities from the fields of football, art, fashion, music, entertainment and climate activism who will become part of "Team Century" throughout 2022 – and beyond. Together, we will create awareness and action for human and nature-centered sustainability.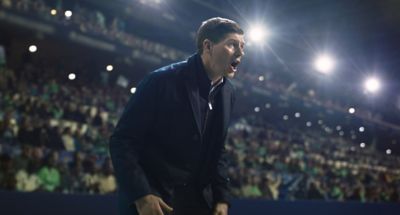 Get to know the heroes in Hyundai's Team Century.
Who are the heroes behind Team Century ? And how will their skills help us to score the biggest goal there is? Get to know the players by clicking on each member below.