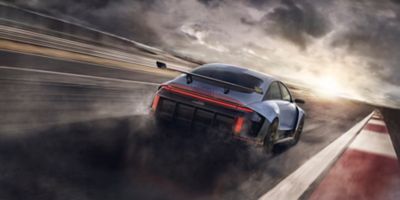 N high-performance rolling labs.
The N vision of electrification.
Before our first full electric high-performance model IONIQ 5 N launches in 2023, we are proud to premiere two high-performance rolling labs: RN22e and N Vision 74 – two innovative vehicles that represent our high-performance N vision of electrification.
RN22e
Get a glimpse of the future.
RN22e offers racetrack-ready performance by refining and optimizing Hyundai's market-leading E-GMP and packaging it in an IONIQ 6-based streamliner design. As Hyundai N develops and verifies state-of-the-art technologies for transfer to N production models, RN22e plays an important role as the rolling lab for upcoming EV N models.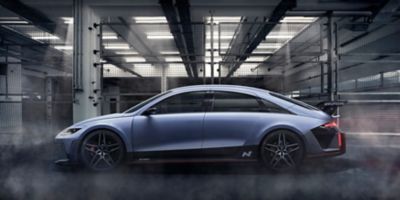 Built on the N performance pillars.
Knowing what exhilarates enthusiasts, N is developing new features to increase the emotional driving experience for electrified models. RN22e is tested to maximize N's three performance pillars: Corner Rascal, Racetrack Capability and Everyday Sports Car. As it is a rolling lab, this technology will be further developed in via RN22e, so that drivers can enjoy it in the upcoming production models.
Corner Rascal.

N has been developing cornering capability since the brand launch. RN22e elevates the corner carving feel, by exploring torque vectoring via twin clutch. Equipped with AWD, RN22e provides optimized torque distribution according to different drive modes that allows drivers to choose the torque power on the front and rear wheels.
Racetrack Capability.

RN22e provides track-optimized settings to let drivers enjoy the circuit without derating. Four piston monoblock calipers and a 400-mm hybrid disc lets it withstand the weight of its power electric system. In addition, we will use RN22e to study how to deliver dynamic movement with regen-braking that precisely controls yaw and corner attack.
Everyday Sports Car.

As it is a rolling lab, we are developing advanced technologies in RN22e so that drivers can select their own fun. RN22e provides N Sound+, which generates sound from the interior and exterior speakers, for a dynamic driving feel. In addition, N e-shift integrates the vibration and shifting feel with N Sound+.
Technical specifications.
N Vision 74
High-performance hydrogen fuel cell hybrid.
N Vision 74 is inspired by both technology and design – a rolling lab that underlines our leadership in sustainable performance technology. It is powered by the most advanced hydrogen fuel cell system we have ever created. In terms of design, N Vision 74 pays an homage to the Hyundai Pony Coupe concept from 1974, which was developed by the legendary car designer Giorgetto Giugiaro.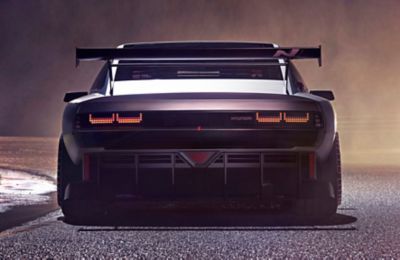 Innovative hybrid power train.

Our engineers developed a hybrid structure of a battery-electric in combination with an FCEV system in an all-new layout. By having fuel cell system and battery-electric powering the N Vision 74 together, the cooling efficiency is improved, while the two different power sources can be used depending on different driving conditions.
Performance & cooling system.

The innovative N Vision 74 explores the balance between the performance and cooling with a three-channel cooling system fully integrated into the design to fulfil the FCEV's heat management requirements.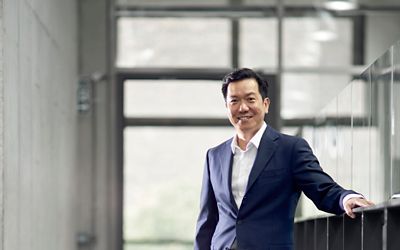 N Vision 74's future-oriented design reflects the respect and appreciation we have for the dedication and passion that went into the Pony Coupe concept.
Technical specifications.
Advancing the era of sustainable driving fun.
In line with our 'Progress for Humanity' vision, we are accelerating our electrification efforts to offer cleaner transportation and a more sustainable future. By pushing the limits of electrified high-performance cars, we will be prepared for tomorrow's challenges and advance the era of sustainable driving fun.
The N range – inspired by motorsport.
Motorsport is considered the cradle of the N model lineup. For Hyundai's Motorsport division, success is defined in broader terms than simply winning races and earning titles; it also exists to develop independent knowledge and collect data that can be shared to build better production cars. With its motorsport background, these benefits are transferred to consumer vehicles.