More than 10 million ways to
make a real difference.
In January 2014, Hyundai Australia embarked on a collaborative journey with its National Dealer Network to establish a corporate social responsibility initiative that would donate money from every direct to dealer wholesale to worthy causes that help children and their families.
Hyundai Help for Kids has gone on to be overwhelmingly successful and nationally recognised as a force for good, and in just eight years it has donated more than $10 million to many charitable organisations. That's more than $1.4 million a year!
Those dollar figures are staggering and impressive thanks to the performance, commitment & generosity of Hyundai Australia & our Hyundai Dealer Network and of course impossible without our Hyundai owners. But what's even more amazing to think about is just how many thousands of lives have been changed by the work that it's enabled, the real-life impact it has made.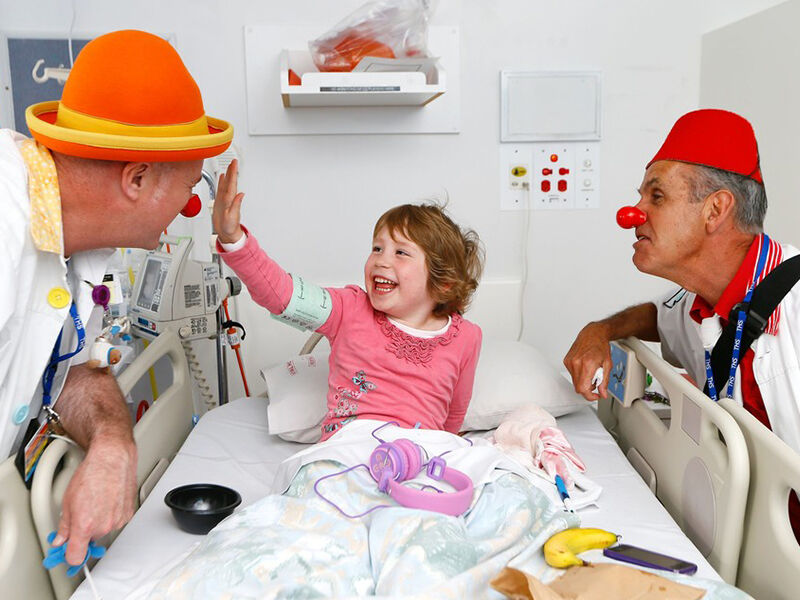 Hyundai Help for Kids has literally made kids' dreams come true, in partnership with Make A Wish Australia. It has helped to bring the very best medicine - laughter - to the hospital beds of seriously ill or injured children, thanks to the Clown Doctors, and it has given kids and their families unforgettable experiences, like very special days out at the footy, where they've been able to meet their sporting heroes.
It's also created bespoke fundraising efforts, like You Drive We Donate and Troy Conley's mammoth efforts to set a world record with Car Pull for Kids.
All this and so much more - a home away from home at Ronald McDonald House, inclusivity with an Assistance Dog, access from regional and remote areas to major cities through Little Wings, and time together at Bear Cottage - has made the eight-year journey of Hyundai Help for Kids so far an emotional and hugely rewarding one for everyone involved.
After three years of holding virtual conferences we recently hosted over 300 Hyundai Dealers and partners at the 2022 Hyundai National Dealer Meet in Cairns where we were able to celebrate just some of those incredible moments – and you can too here:
Now, aside from the incredible and vital work that Hyundai Help for Kids does with children who may be seriously ill or injured, it's also funding education with NextSense Early Intervention and Australian Cervical Cancer Foundations HPV & Me programs as well as the kinds of research that will hopefully prevent kids in the future from suffering, by supporting the Children's Cancer Institute, for example, and Kids Research at The Children's Hospital at Westmead.
Incredibly, there is one mind-boggling area of research into improving children's lives that wouldn't be going on at all without the financial assistance of Hyundai Help for Kids.
Dr. Cheng says her lab and its life-changing work, innovations and technology simply would not exist without Hyundai Help for Kids.
This is her story.
With the current Hyundai Help for Kids contribution tally quickly approaching $11 million, we're very excited about the adventures ahead.
Find out more
Ready to take the next step?