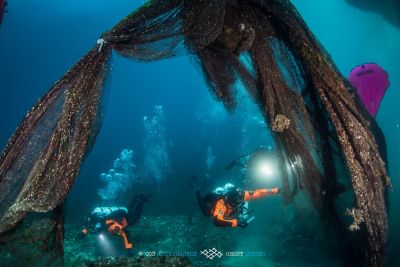 Communities & partnerships.
Fostering cooperation for a sustainable future.
Sharing solutions for a more sustainable future is one of the most crucial ways that we can secure a better world both now, and for future generations. Hyundai foster a wide range of partnerships and community projects to achieve that goal.
Stories
Partnering up for a better tomorrow.
Hyundai is constantly working with an ever-expanding network of partners and organisations that all share our commitment to nurturing local communities and providing future generations with a better tomorrow.
Partnership with Healthy Seas & Divers Alert Network.
As part of our ongoing sustainability partnership efforts, Hyundai Motor Europe supports two activities making the world's oceans a more sustainable place: firstly, by supporting Healthy Seas' ocean clean-up efforts and secondly, by providing the diver safety non-profit Divers Alert Network (DAN) with a zero-emission KONA Electric for their European Sustainability Tour.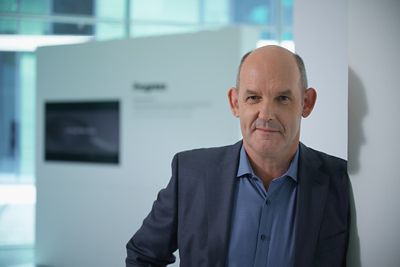 Hyundai is delighted to be celebrating this World Oceans Day with our partner Healthy Seas and Divers Alert Network Europe. As purpose-driven organisations, we understand the vital role that the seas and oceans play in the health and happiness of our communities. That's why Hyundai is pleased to be working with Healthy Seas and DAN Europe to ensure a sustainable future for generations to come.
Healthy Seas Partnership.

We work with Healthy Seas and help them with funding to recover abandoned fishing nets from the ocean and with the help of their partners recycle that waste into regenerated nylon yarn to make new products.

Recovering "Ghost Nets".

'Ghost Diving' divers recover abandoned fishing nets from reefs and shipwrecks, which continue to harm marine wildlife. By doing so, Healthy Seas ensures the survival of underwater ecosystems.

From waste to wear.

Working with partners, like Aquafil, Healthy Seas helps recycle nylon waste and recovered fishing nets into ECONYL®, a regenerated nylon yarn that is used to make new products like floor mats for the Hyundai IONIQ 5.
Reimagining sustainable design – Re:Style 2021.
After achieving success in 2019 and 2020, Hyundai has launched the third annual iteration of "Re:Style," an upcycling fashion project that uses materials discarded during the automobile manufacturing process, such as airbags and seatbelts. Re:Style 2021 launched in Seoul and Paris by partnering with fashion select shops L'Eclaireur and Boontheshop.
Eco-friendly materials from IONIQ 5.

For this year's Re:Style, eco-friendly materials from the IONIQ 5, such as Bio PET and recycled fibres, were also used, enhancing wearability and showing the potential for bio materials in fashion and beyond.

A look at Re:Style 2020.

For Re:Style 2020, as well as its past iteration in 2019, Hyundai collected various leftover materials like leather, glass and airbags with the help of partners and sent them to the collaborating designers.

Upcycled fashion with an edge.

Reimagining car waste into upcycled fashion – the collection featured jewellery, jumpsuits, work vests, bags, and other clothing made of discarded materials from the automobile production and scrapping process.

Sustainable design by Rosie Assoulin.

Rosie Assoulin created a tote bag made of seatbelt webbings, carpet fabrics and foam repurposed from discarded automotive materials.

Sustainable design by E.L.V. DENIM.

E.L.V. DENIM – a zero-waste denim brand – contributed a jumpsuit created using upcycled denim and leather scraps from the car manufacturing process.
Fostering collaboration for a sustainable future.
Sharing solutions for a more sustainable future is one of the most crucial ways that we can secure a better world both now, and for future generations. In line with Hyundai's company's vision, "Progress for Humanity", we aim to encourage collaboration to champion new thinking and innovation in sustainable design and lifestyle.
Discover more of Hyundai's sustainability efforts.